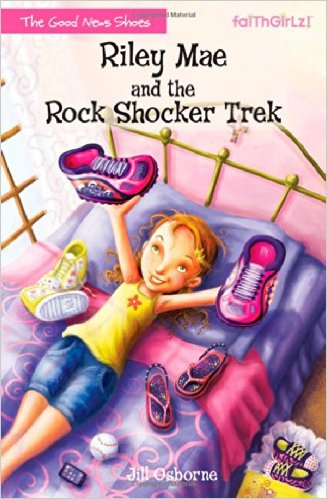 Riley Mae Hart loves sports and action―so when the Swiftriver Shoe Company offers her a contract to be the spokesperson for their new outdoor sport collection, she jumps at the chance. Soon she's appearing in commercials and magazine ads, and every girl in town wants to wear Riley Mae shoes. Well, except for Riley. Because walking in those shoes means missing out on softball season, making her best friend, TJ, mad, and embarrassing her new friend, Rusty. It also means sneaking around, hiding, and keeping secrets―because something isn't quite right at Swiftriver. But a contract's a contract, so Riley laces up her "Rock Shocker" hiking boots for a climb up Half-Dome in Yosemite. Will they be the right shoes to get her back on solid ground?
More info →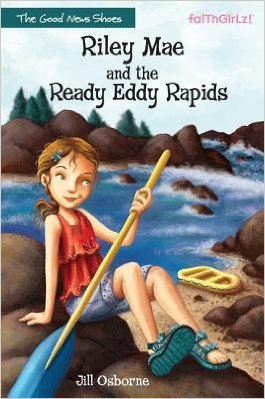 f you're gonna run for your life,
you gotta wear the right shoes.
Life is rapidly changing for pre-teen shoe spokesperson Riley Mae. After escaping near disaster at the top of Half Dome in Yosemite, Riley, her family, and her Swiftriver co-workers fly to a secret hideout in Northwest Montana. But when the plane's malfunction leads to a rough landing, Riley wants nothing more than to return to friends, church, and home. Then she meets Sunday, a ten-year-old boy from Kenya who wrestles fish, battles bears, and tackles leukemia. While her rigorous raft training for the marketing campaign brings a few bumps and bruises, Riley now feels up for the challenge.
Everything looks as bright as the glistening fool's gold on her "Ready Eddy" river sandals, but everything is not as it seems. Riley soon learns that life is as unpredictable as the raging waters, which, if she is not careful, will sweep her away and into the hands of an enemy who is even closer than she thinks.
More info →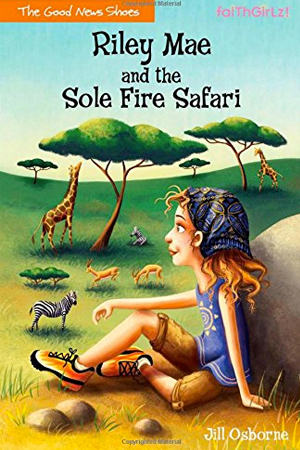 Kenya is the perfect place for runners to train, with its high elevation and encouragement from Olympic athletes. It's also a great hiding place for Riley and her Swiftriver friends from so-called enemies back in the United States … but for how long?
Adjusting to a new culture is difficult. Every chore is tiring, school is miles away, and there's always the threat of a lurking lion that can ruin everything. But after spending time with the children and Christian women in her friend Sunday's remote village, Riley finds herself growing stronger and praying for God to use her to spread the good news. Her prayers are answered in exciting and startling ways when she meets an orphaned girl seeking answers at a children's home, but also when an error in judgment causes her to stumble into a surprise meeting with the enemy.
More info →
Collaborations
Collaboration means I worked on these projects with the authors. It was so fun!